Pantographs (or Edge to Edge)
Pantographs are patterns that are quilted from the left edge of the quilt to the right edge and the quilting is completed irregardless of the pattern of the quilt top.
Our pricing for Pantographs are based on three levels of density. The higher the density of the quilting, the higher the cost for quilting.
Sample Pantographs
The edge to edge style of quilting is very popular and very cost effective. It consists of a repeating design over the entire quilt top, from one edge to the other. You choose the design, or let me choose for you. Some of the more poplular patterns are shown below. I have hundreds of patterns in my library to choose from.
$0.0195 per square inch for most patterns.
Here is a sampling of the hundreds of pantographs that we have available to quilt your quilt top. If you don't see what you are looking for, or have seen a pattern that you like somewhere else, just let us know. We probably already have it or will be happy to try and locate it.
Keep in mind that we use a computer so the patterns that use are digital and not printed on paper. Many designers have patterns available in both digital and paper format. We can re-size patterns to perfectly complement YOUR quilt.
Sampling of Patterns
Animal_Safari
Blackberry

Allegiance

Ambrosia
Angelica

Angle_Play
Animal_Crackers

Arabesque
Basic_Scribble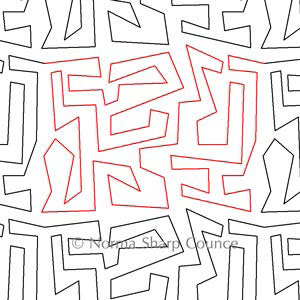 Boardwalk

Bountiful_Feathers
Bubbles
Cascade
Cheyanne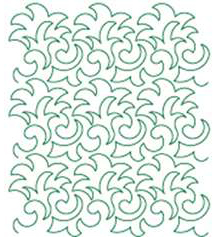 China_Grove

Circled_Loops
Clamshells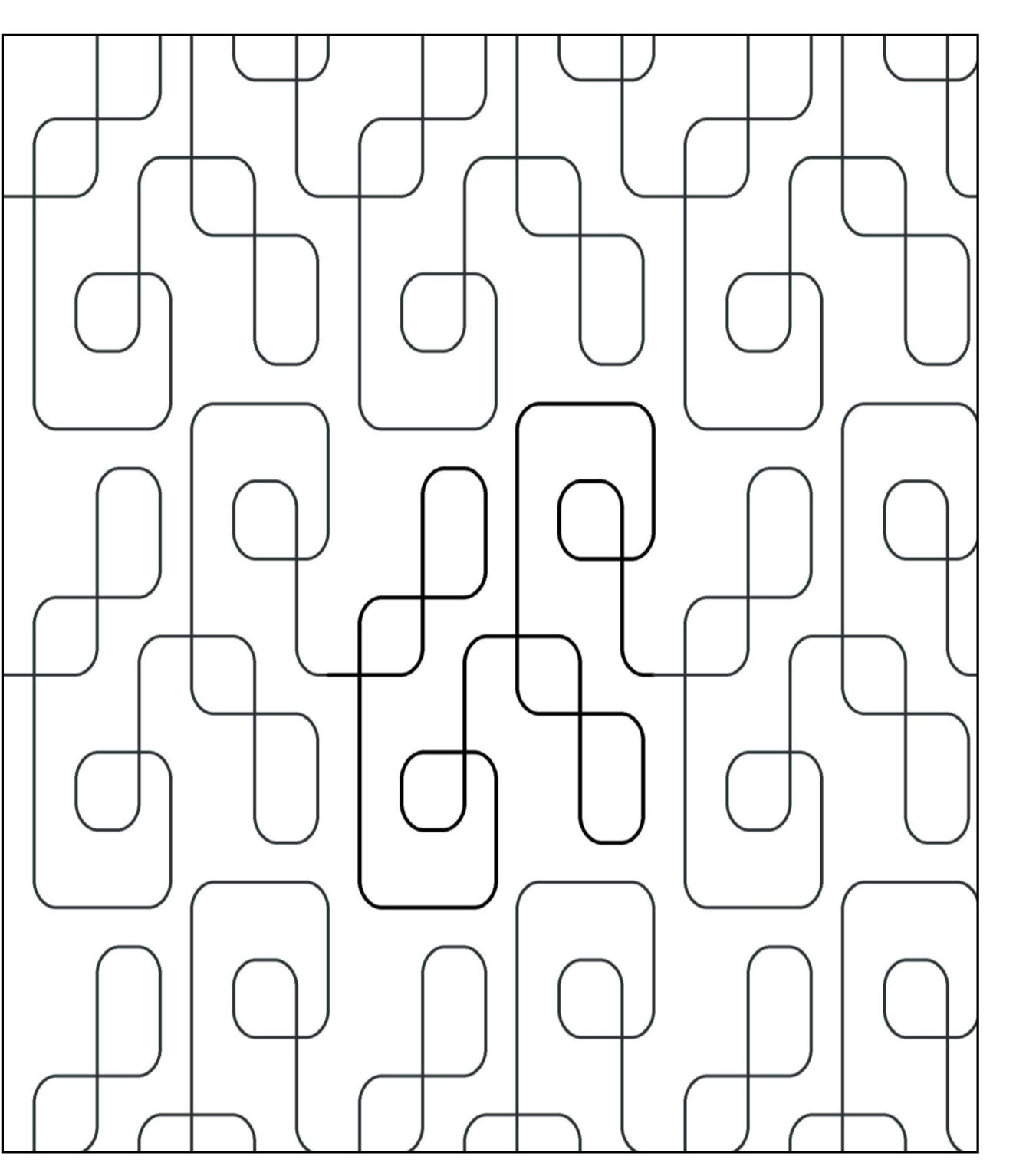 Cool_Beans
Crazy_Puzzle
Debs_Swirls
Double_Bubble
Dusty_Miller
Fantasy_Feathers
Fantasy_Garden
Feather_Meander
Feather_Swirls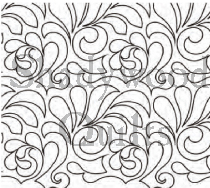 Featheration
Fern_Gully
Fire_Lily
Flippin_Frawns
Florence
Flounce
Funky-Fan

Haiku
Hearts_A_Flutter
Hexelent
Honeycomb
Hot_Cocoa
Hot_Nights

Meandering_Holly
Saturn_Swirls
.