Professional Machine Quilting
Do you have a quilt top you would like to get machine quilted?  Have you inherited quilt tops, or pieced tops yourself, but don't have the time or experience to finish them?   With over 35 years of quilting, cross-stitch, crafting and teaching quilt classes, we started SHADYWOOD QUILTS, offering a full range of hand-guided and computer aided machine quilting services.
Our primary business is to provide quality machine quilting services for anyone who wants to see those unfinished quilt tops turned into a finished quilt.  Whether it is a utilitarian quilt or custom heirloom quilt that you would like to have completed, we have a solution for you.
Many quilters love to piece, but don't enjoy hand quilting.  They may find that maneuvering their quilt on the small bed of a home sewing machine difficult and time consuming.  Other quilters simply prefer to spend their time shopping for fabric,  planning and piecing the next quilt! 
Long-arm quilting offers the ability to provide uniform designs and quilting patterns.  You may choose from free style meandering, pantograph (edge to edge repeating pattern), or more customized design work to best enhance your quilt.  Choose from several options designed to fit the style of YOUR quilt.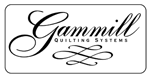 The Shadywood Quilts studio is climate controlled and is designed for and is used exclusively for sewing and quilting.  It is free from smoke, food, and cats. 
Send your completed quilt top and backing and Shadywood Quilts will professionally finish your masterpiece into a treasured heirloom.  Visit our quilt preparation page for assistance on preparing your quilt for shipment.   You can choose a pantograph pattern from our continually expanding patterns page.  If you don't see a pattern or theme you like, please contact us, it's available.  Betty will even freehand a design for you or select a quilting pattern that will best compliment your quilt.  Custom work is also available. If you are mailing from out of the country (or out of state), ask about our batting and backing services.
I understand the time, skill, and love (even frustration) that goes into the creation of every quilt top, and will gladly answer any questions you might have about my custom quilting services! 
Call for Information: (832) 559-1190.
Thank you for your interest in SHADYWOOD QUILTS

She works willingly with her hands.
Her candle burns on through the night.
She makes herself coverings.
She makes fine linen and sells it.
— (Proverbs 31)
**My studio is a non-smoking environment.**